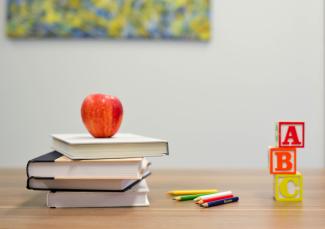 5 Back-to-School Saving Tips You're Probably Overlooking
When parents overspend on bargains, it's time to dig deep for smart spending at an expensive time of year.
We're going to spend more than $26 billion on back-to-school shopping this year, or $634 per average American family, according to the National Retail Federation.

If that sounds like a lot, know that a few additional money-saving tips just under the wire can help you keep your bank account solvent while your kid goes back to school happy (if that's even possible).

It's all about reining in any splurge impulses and shopping smart. Do that and you'll get what you need for the kids and avoid excessive debt.

"Just as it's easy to let spending get out of control during the holidays, back-to-school shopping carries similar risks," says Kevin Gallegos, vice president of Phoenix operations for the Freedom Financial Network.

It's all too easy to overbuy and end up going into debt when you see some of the great back-to-school sales and deals, he says. "Overdoing bargain shopping can be just as hazardous as overspending at regular retail prices, so parents should be cautious not to become overzealous and buy unneeded items or items that will be obsolete by the time they are needed."

Where can you get what you need without going over budget? Start here, with these often-overlooked back-to-school shopping strategies:
Check for an in-home inventory. Money may be tight in the family budget, so start by seeing what supplies you have around the house. Freedom Financial Network advises combing through desks, cabinets, drawers, and closets to get the school supplies you need. Aim for easy-to-find items such as pencils, calculators, crayons, notebooks, and binders that can be easily reused.

Set a cash limit, and include your children in the process. Establish a back-to-school shopping budget and split the proceeds between you and your kids. Gallegos advises putting equal amounts of cash in separate envelopes. "With adult supervision, kids can pay for some needed items from their envelope," he says. "When the cash is gone, their shopping is finished."

Space it out. Don't rush out and buy back-to-school items all at once. Take clothing, for example: It can be "stretched out" for a few weeks, or longer. "In most geographic locations, students can start the school year wearing the same clothes they've worn during the summer months, with perhaps a few additions to account for a child's growth or adhere to dress codes," Gallegos says. That way, parents can space out school spending and save their money for real deals and discounts.

Buy heath care services in bulk. You'll want to take the kids to the doctor for a good check-up before the busy school year starts; it's needed for (among other reasons) proof of immunizations and clearance for athletics. Gallegos says to combine as many check-up services as possible in a visit to minimize heath care plan co-payments.

Prepare for next year. Plan ahead for 2014-15 by establishing a back-to-school budget (try this calculator from PracticalMoneySkills.com.) Then go ahead and set aside 1/12th of your school budget every month, taking the "guesswork" out of school shopping.
Securities offered through Securities Service Network, LLC. Member FINRA/SIPC. Fee based services are offered through SSN Advisory, Inc., a registered investment advisor.