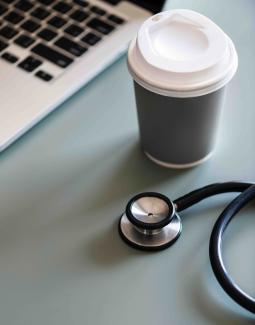 5 Mistakes You Cannot Afford to Make in Medicare Open Enrollment
TheStreet: Are clients eligible to sign up? Smart changes may save them $1,000 and more annually. Here's where to look for savings.
It's game on for the 55 million Americans enrolled in Medicare, as they enjoy options to mix and match coverage in the annual Open Enrollment (October 15-December 7). Know this: The right choices will save you big money. And the wrong choices will cost you dearly.
"Seniors appreciate the choices," claims Joel White, the president of the Clear Choices Coalition in Washington, D.C. "People like hunting for better deals."
A key: Don't make fundamental mistakes in the hunt. Here are five to avoid.
Mistake 1
The single biggest mistake when it comes to Open Enrollment: Not paying attention, said Diane Omdahl, CEO of 65 Incorporated, a Medicare enrollment assistance organization. Her point is this: Many of us, in the crush of day-to-day life, never get around to closely eyeballing our coverage and how it meshes with our health needs.
That's a mistake nowadays because insurers are especially jiggling drug formularies—what drugs they cover and at what rate. Drugs that had cost $5 per month may jump to over $100. But a switch of Medicare Part D prescription drug coverage carriers might produce substantial savings.
Ditto for those enrolled in managed care Medicare Advantage, which incorporates drug coverage. Those drug formularies, too, change annually. Always look at exactly how your prescriptions are treated and change plans to get a better deal. A recent Medicare Choice and Impact study from eHealth claims that, had Part D enrollees optimized their plan choice for their personal drug needs, they would have saved an average of $898 in 2016. And that same study claimed only a tiny fraction of Part D enrollees are in fact in their optimal plan.
Mistake 2
The next misstep is assuming your doctors are still in network, said Ryan Delviken of Stewardship Planning. He elaborated: "It's no fun showing up for your appointment to find out that your doctor doesn't accept your coverage. Now is a good time to make sure they will be in-network for the coming year."
Checking providers is especially critical for the one in three Medicare patients who opt for Medicare Advantage, coverage that revolves around a fixed network of providers. And each plan is built around an insurer's own network. Make sure your providers—both physicians and hospitals—are in the plan you are enrolled in.
Mistake 3
"Buying on just the name [of the insurer] and paying too much," said Daniel J. Arreola of HEC Cares Insurance Agency. "Some seniors think the most expensive plan must be the best plan." When it comes to Medicare Supplement plans—bought by around 19% of Medicare beneficiaries—plans come with a letter grade of A through N. All A plans, regardless of insurer, provide exactly the same benefits; ditto for all highly popular plan F supplements. And down the line. All B plans are identical, regardless of the carrier. Buy on price; that's the smart way.
Mistake 4
Ignoring Medicare Advantage. Enrollment numbers keep growing and the reason is that, for many seniors, Advantage is a best buy. Free in many markets—perhaps $99/monthly in some others—Advantage eliminates the need for both a Medicare Supplement plan and Part D coverage. Those two can easily cost upwards of $200/monthly. So Advantage can save a senior $1,000 to $2,000 or more annually.
Except Advantage comes with its own expenses. Co-pays for seeing specialists can be upwards of $25 per visit. Emergency room visits may be upwards of $75. With a Medicare Supplement, usually there are no co-pays. Does that make an Advantage plan a bad buy? No. What it means is that the decision has to be made on a personalized, case by case basis that fully incorporates your personal health and medical needs.
Mistake 5
Going it alone. Medicare is a maze, and choices are hard. That's why Sarah O'Leary, CEO of ExHale Healthcare Advocates, said, "Friends don't let friends delve into Medicare alone."
"If you have an elderly loved one, help them traverse through the complicated Medicare system," she added. "The decisions made during open enrollment can not only be costly to the recipient, but to their families when they have a medical event that is not well covered."
Some advocates are fee-based, some do it pro bono, others are insurance agents who earn commissions on sales and—in many families with seniors—often there is one Medicare expert who assumed the role out of necessity.
Don't be shy. Seek help. That's how to get the best coverage—for your particular health needs and budget.
Securities offered through Securities Service Network, LLC, Member FINRA/SIPC.
Advisory services offered through SSN Advisory, Inc., a Registered Investment Advisor.