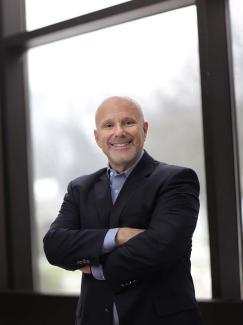 Can The Stock Market Go Higher? - Jay L. Gershman
By now most people know that 2017 was a fantastic year for the stock markets around the world. Whether you are currently invested and fear a major setback or are on the sidelines hoping for a correction so that you can finally get back in, everyone is asking the same question; can the stock market go higher? Over the holiday break, my daughter forced me once again to watch hours of Food Network's "Chopped" where three chefs square off using their talents. In that spirit, I will attempt to answer the question as if I were a master chef and asked to bake the perfect stock market.
As I plan, I ask myself critical questions. What are the ingredients I need and how much?  What should I be careful of? How hot should I set the oven?  Let's lay it out the basics quickly:
Corporate Earnings Growth- Rising markets needs ever growing earnings. We get earnings from more sales or buying back shares. Ok I got it.  We need one tablespoon of lower taxes to allow for share buybacks and buying more capital goods. We need one tablespoon of less regulation or we will get bogged down, we need one teaspoon of low wage inflation since we have to keep our costs down and finally we need two heaping teaspoons of new technology that allows us to produce more with less. Oops, I forgot something, we need a teaspoon of a reasonably weak dollar to allow us sell our stuff overseas. Check.
Global Economic Prosperity- Do I need this?  Of course. They buy our stuff.  What do we need?  One tablespoon of oil prices high enough to support our drillers, Canada, Russia and the Middle East but not high enough to cause inflation. Got it. Two tablespoons of a stable China since they are one of the largest economies and buy a lot form Europe and Asia. Let's not forget to throw in a teaspoon of reasonably priced commodities for the emerging economies like Peru, Chile and Brazil (not high enough to cause our products to cost more but high enough to support their economies).
Optimistic Investors with More Disposable Income- Since optimistic people spend and invest more, let's figure out what the ingredients are.  Let's start with a chunk of a stable job market, add affordable housing to make them happy, let's add one tablespoon of lower interest rates so they can afford their mortgage and debt payments and let's complete our recipe with one tablespoon of low inflation to keep prices down and 2 heaping tablespoons of lower taxes to create more disposable income.
Mix all of the ingredients together until it looks rich, creamy and smooth. I have preheated the oven to 3.5% Gross Domestic Product (GDP) growth since that's the perfect temperature. Before I put it in the oven, I tell repeat a famous quote for good luck, "this is going to be great, fantastic, the best ever". It never hurts to be optimistic.
Warnings and watch to watch for
The judges (Federal Reserve) may try to require you to add higher interest rates. Remember, a few are ok, but too many can kill the recipe and a sudden drop may be evident.
Be careful to watch for air bubbles coming from higher wages. For the past ten years wages have been stable because technology has destroyed as many jobs as it created. If wages increase, prices increase, inflation increases, interest rates increase, everyone pays more for their debt and as the economy slows, corporate earnings fall along with your cake!
Don't open the oven for long periods of time for any reason for risk of total loss. While your cake is baking and you can't help taking an occasional peak, there will be times when it appears the batter is either not rising or falling slightly. If you open the oven door (predict the future, panic, think you're smart, sell) you will likely risk losing the challenge.
Best of luck.
Note: this recipe was handed down from my father to me and I have enjoyed its wonderful taste for the past 30 years. I have shared the recipe with clients over the past 26 years on a regular basis and have enjoyed watching them learn to be great chefs.
Jay L. Gershman is an AIF (Accredited Investment Fiduciary), and a RLP (Registered Life Planner).  This material was prepared by the author, and does not necessarily represent the views of the presenting party, nor their affiliates. All information is believed to be from reliable sources; however we make no representation as to its completeness or accuracy. Please note - investing involves risk, and past performance is no guarantee of future results. Jay L. Gershman is a Registered Representative of Securities Service Network, LLC. Member FINRA/SIPC. Advisory Services offered through SSN Advisory, Inc. Registered Investment Advisor.