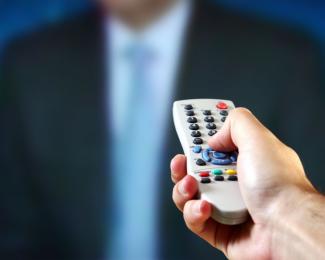 Don't Just Do Something, Stand There!
Jay L. Gershman, Retirement Visions LLC, West Hartford
Yes, a reverse of the old saying is sometimes more appropriate when the stock and bond markets seem too risky. I must admit, with our onslaught of financial and political news, that remaining fully invested is an emotional challenge. After all, China tariffs, Iran knocking out Saudi Oil, a possible Trump impeachment and sign of a slower economy can lead many investors to believe that doing something is better than doing nothing. However, I might offer a brief counter argument.
History has shown that impeachment itself is not detrimental to the market. The last impeachment of President Bill Clinton in 1998 began one of the best stock markets in 1999. Some believe, and I agree, that the idea of impeachment of President Trump may force him to settle with China to bring needed good news to potential voters. Probably the most significant question is about corporate profits. After all, markets move on corporate profits; will earnings fall to the point of recession? If the Fed believes that a recession is a real risk, will they not continue to lower interest rates in order to reduce borrowing costs and stave off the recession?
Bottom Line: Political chaos is not enough of a reason to change your investment plan nor is it wise to fight the federal reserve when they are lowering interest rates or adding to their balance sheet. However, there is no better time than the present to review your portfolio. Determine your correct risk level and understand if you're on track. That's something you should be doing!
Jay Gershman is the Owner and Founder of Retirement Visions LLC, a West Hartford-based financial planning firm that focuses on comprehensive life planning and financial management. For more information, visit www.allset2retire.com. Information and advice are for guidance only and opinions expressed belong solely to the author. Securities offered through Securities Service Network, LLC. Member FINRA/SIPC. Fee-based services are offered through SSN Advisory, Inc., a registered investment advisor.