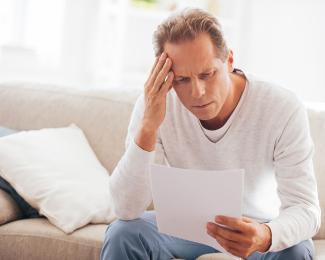 Don't Make the Mistake I Made and Do your Research Before Declining your Child's University Health Plan!
Jay L. Gershman, Retirement Visions LLC, West Hartford
Don't make the mistake I made - Deciding whether to decline the University Health plan isn't simple anymore!
When I received the first tuition bill from the University of CT five years ago, there was a line item that I considered a nuisance, the university health plan. How dare they add $1800 to an already large and complicated fee bill? I thought how do I get rid of this worthless plan and the charges they added? Not once did inquire how the plan compared to the extra cost of having my daughter on my plan or whether the benefits were comparable, or even better.  I repeated the process of declining the coverage for both daughters until this year when I finally decided to investigate the facts. What I found was eye opening! Shame on me for waiting this long to investigate!
I found out that Obamacare required all health plans to provide a standard of benefits that last not just for the scholastic year but the calendar year. I found out that despite being told the contrary, that the plan covered all area hospitals not just the university health center that most students visit. I found out that the prescription plan was actually far better than the one we have with our very high deductible plan that required us to meet the deductible before it paid for most prescription costs. I found out that the plan allowed us to select a  primary care physician in our area that she could visit for routine care when coming home for a break. Can you believe that I was paying $300 per child while the university plan was $150 per month? Also, some financial awards will include the cost of these plans!
Other considerations:
Students who are not claimed on their parent's tax returns as dependents can consider applying for an individual ACA (Obamacare) plan that has subsidies based on income.
Find out if the plan covers travel abroad or your student while studying abroad.
Realize that every situation is different! Employees of large companies do not often pay as much as people paying for their own plan or business owners who have small group plans.
There are tax consequences involved with medical expenses that may also affect your decision. Some people can deduct their medical premiums or contribute to a Health Savings Account. Both have tax advantages. Speak to your tax preparer for more information
Consult a health insurance consultant before making any final decisions.
Bottom Line: If your child is off to college, don't just decline the health plan without considering all of the costs and savings. Otherwise, you may end up regretting it.
Jay Gershman is the Owner and Founder of Retirement Visions LLC, a West Hartford-based financial planning firm that focuses on comprehensive life planning and financial management. For more information, visit www.allset2retire.com. Information and advice are for guidance only and opinions expressed belong solely to the author. Securities offered through Securities Service Network, LLC. Member FINRA/SIPC. Fee-based services are offered through SSN Advisory, Inc., a registered investment advisor.