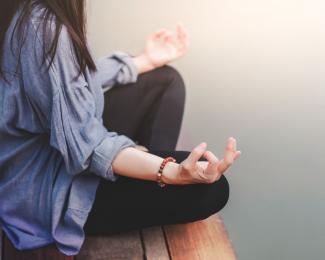 How to Unplug While You're on Vacation
Do you love to get away from it all? Or does being incommunicado actually stress you out?
You may think you're going away on vacation and leaving workplace stress behind. Are you really?
"As CEO of three companies, I am constantly tempted to check my email when on vacation," says Simon Slade, cofounder of Affilorama, an affiliate marketing training portal in Christchurch, New Zealand. "It's easier said than done, but if you're trying to relax on vacation, lounging by the pool or sunning on the beach, try to pick a spot without Wi-Fi so you're not tempted to work."
Slade is hardly on his own in the temptation to blend work and play while away.
According to Menlo Park, Calif.-based Robert Half Management Resources, 68% of U.S. chief financial officers say they stay in touch with their office while off "relaxing" on a trip—up 20% from a similar survey in 2012. And 32% of finance executives say they anticipate a "clean break" from the office while away, down from 51% over the same period.
That's a toxic precedent to set, experts say.
"Employees understand executives will need to check in from outside the office from time to time," says Paul McDonald, senior executive director for Robert Half. "However, if professionals see senior managers overdoing it and feel pressured to constantly be connected themselves, they may start looking for opportunities offering greater work-life balance."
There has to be a better way. Professionals say there is.
"The best thing to do is letting everyone know that you won't be available for contact during the dates you're gone," says Clint Bertucci, founder of Tucci Travel, near Tampa, Fla. "It sounds obvious, but if you let everyone know ahead of time you're unavailable, it cuts back on the number of people that contact you."
Others say it's best to slowly curb your appetite to remain in touch with the office. Don't unplug, they say, but do ease off. "Don't go cold turkey," advises Kamara Toffolo, a career coach for Corporate Misfits in Toronto. "We all start vacations with good intentions to go completely off the grid, but that's really unrealistic."
"But actually not checking email can be counterproductive," Toffolo adds. "We become so worried about not picking up the phone and making sure we are present for everything that we actually become stressed and anxious. So scratch the itch, but just a little bit. Give yourself one or two designated times within the day to check emails and check in with the office. No more than 15 to 30 minutes per designated check-in time, which is just enough to check on important stuff and delegate urgent tasks to your team back home."
If you absolutely insist on keeping tabs on the workplace, go the digital route and get some help. "If you can't completely unplug, you can always hire a virtual assistant," says Brett Berhoff, a Florida entrepreneur. "It's also important to let your customers and network know about your vacation ahead of time."