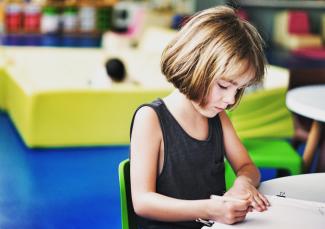 ID Thieves Are Targeting Kids at Back-to-School Time
Child identity fraud can be particularly prevalent during back-to-school season, but there are ways to stay safe.
Child identity theft is a growing problem in the U.S., with one in 40 households with kids under the age of 18 having been victimized, according to the Identity Theft Assistance Center.

The fraudsters use a child's personal data to get a new identity so they can get a job, government benefits, medical care, auto loans, and mortgages, the center says.

Child identity fraud can be particularly prevalent during back-to-school season, given the rise of sign-up forms, school registration, and dorm move-ins.

How can parents fight back?

The I.D. theft fraud prevention firm IdentityTheft911 offers the following tips for parents:

Don't give up Social Security data unless you have to. IDTheft911 says some schools, especially day care centers and preschools, will ask for your child's Social Security number. Don't give it up so easily. Offer a birthdate but explain you're reluctant to share the Social Security numbers. Chances are they'll go along.

Be careful at sporting events. Most parents have signed their kids up for soccer or baseball without really knowing who's seeing that information. As IdentityTheft911 says, some local athletic organizations are great at protecting that data—others are not. If in doubt, simply write in "contact me at [phone number] for information" before you release data, especially Social Security numbers and medical identity numbers. Once an organizer contacts you directly, ask them how they protect data from I.D. thieves, and give only what you have to. And never give out Social Security or medical I.D. numbers.

Watch for college-student scams.IdentityTheft911 says college students are a particularly attractive target to fraud artists. College kids are out in the real world, often without a healthy fear of real-world threats such as identity fraud. Make sure your college-aged son or daughter knows not to share sensitive data, and equip their computers, tablets, and smartphones with I.D. theft protection software to guard their personal identities.

Know what's at risk—and protect it. The Identity Theft Assistance Center advises keeping all documents that show a child's personal information under lock and key. At the very least, that information includes a child's date of birth, Social Security number, and birth certificate.
Be aware that August and September are prime times for child identity theft. A lot of money and information is changing hands right now in preparation for the classroom, so keeping close tabs on both is the surest way to prevent your family.
Securities offered through Securities Service Network, LLC. Member FINRA/SIPC. Fee based services are offered through SSN Advisory, Inc., a registered investment advisor.