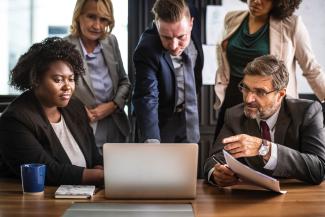 Most Small Business Owners Not Clear on Retirement Plan Fees
Chart Talk: For small business owners, a certain lack of clarity still reigns when it comes to transparency of retirement plan fees.
New research from The Pew Charitable Trusts reports that over 80% of small business owners and managers do not describe themselves as "very familiar" with how much they or their employees pay in fees to their retirement plans.
Your SBO clients serve as fiduciaries for the plans they offer and are obligated to choose funds that are best for participants. Yet available fee information is often hard to find and confusing when they do find it.
Since fees can change from year to year, sponsors need to regularly review the disclosures. Pew reports "Although two-thirds of employers said that they were 'somewhat' or 'very familiar' with their plan fees, only 49% said they had read their fee disclosure in the prior year and had understood it; 44% said they had not read it; and 7% said they had read the disclosure but did not understand it."
Securities offered through Securities Service Network, LLC. Member FINRA/SIPC. Fee based services are offered through SSN Advisory, Inc., a registered investment advisor.