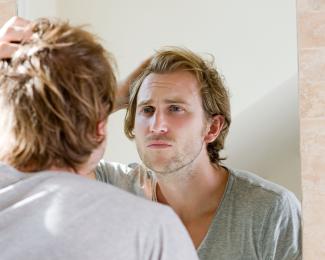 Jay L. Gershman, Retirement Visions LLC, West Hartford
Most people have self-doubts or negative thoughts that run through their brain like a recording that repeats over and over. Take that recording out and smash it into a million pieces! That was the advice given to me by my uncle Hyman Goldfarb, who passed away Sunday December 8th. His advice proved immensely helpful to me during my career and personal life thus in his memory, I felt I could incorporate his wisdom into another life planning lesson.
During life planning sessions, clients are asked about the regrets they would have if they passed away today. The answers bring out a lot of emotion and a plethora of wonderful answers. Most people list many regrets involving things they never experienced or the person they never had a chance to become. Within in that, is a person's "why" or deep values. Often, I hear that they regret not doing enough to help others in need or wish they had written a book. Shockingly, there have been several occasions where their spouse doesn't even know of their deepest desires.
After spending time creating an exhaustive list of regrets, I give each client the good news that they actually have the time to accomplish many, if not all, of their desires! At this point, you would assume that spending time imaging today was your last day would lead you to find out that you had a second chance to live the life you envisioned. Unfortunately, most of us have been wired to immediately produce excuses based on our self-perceived shortcomings. The most common excuses are based on time, money, knowledge, spouse, health, fears and many more. In most cases, as the client describes in rich detail the unfulfilled dream, obstacles are coming out of their mouth just as fast and furious. To reduce obstacles, I always suggest that all of their dreams be described in great detail before any obstacles are discussed to avoid extinguishing the possibilities before they have a chance to happen.
So, where do the obstacles come from? What messages do we tell ourselves about how much money we have and how long it will last? What do we tell ourselves about our fitness and ability to push ourselves during our next vacation? What do we tell ourselves about our time? One part of our brain tells us we're too busy and the other tells us that we're healthy right now so there's still time in the future. What does our brain's recording tell us about our knowledge or ability? Have you ever imagined doing something only to tell yourself that only someone better that you could do that? Was there ever a time in your life when someone told you that you weren't good enough? Does that message still spin in your conscious?
Here's the bottom line as another year of your life draws to a close, time is precious. You have no idea how much time you have left so there's no better time than now to begin living your most fulfilled life. That process begins with dreaming about what that life would look like and then smashing the recording that limits you into a million pieces. After all, it's time to realize that you are good enough, smart enough, healthy enough and have enough money to live your most fulfilled life. I know because my uncle did.  
If you, or anyone you know, could benefit from a one on one session to discuss life planning; please do not hesitate to reach out!
Jay Gershman is the Owner and Founder of Retirement Visions LLC, a West Hartford-based financial planning firm that focuses on comprehensive life planning and financial management. For more information, visit www.allset2retire.com. Information and advice are for guidance only and opinions expressed belong solely to the author. Securities offered through Securities Service Network, LLC. Member FINRA/SIPC. Fee-based services are offered through SSN Advisory, Inc., a registered investment advisor.