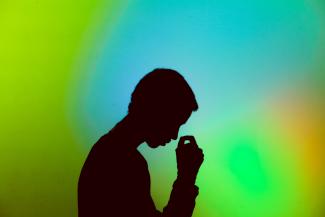 Understanding the Origins of Financial Stress
Understanding the Origins of Financial Stress
Jay Gershman, Retirement Visions LLC, West Hartford
Have you ever wondered why a married couple can react to market meltdowns and financial triggers so differently I believe it is far too simple to say that the stock market correction of the past month was the trigger for people's stress over the past few weeks.  Of course, it would be equally unreasonable to assume that it was the culmination of the past 18 years of market cycles of boom, bust and boom expecting the next bust.  To use either of those reasons would not explain why two married individuals would react completely differently during times of financial stress.
To explain variations in stress levels from people who have known and loved each other for many years, we have to dig deep and further back into our pasts.  Some researchers will point to gender since many studies have shown that women, in general, are more risk averse than men.  While I have found this assumption to often be true in my twenty seven year practice, I have long realized that each of us has a unique story to tell about our early life as it relates to money. 
In many cases, a person's financial history is unknown even to his or her spouse of many years.  Money recollections from years past include divorces that have led to food stamps, failed businesses that have resulted in bankruptcy, or unemployment that wiped out a lifetime of savings.  For older clients who are children of Depression-era parents, the stories of hardship and fear are even more vivid.  While describing these memories, clients can often re-experience the raw feelings of insecurity, fear, and shame.  After unearthing buried emotions, clients often realize that the root of their reactions is what causes their present-day financial anxieties.
Understanding an individual's early life with respect to money can often help an advisor understand why a client with massive net worth experiences stress over relatively small, temporary market losses while other, less well-to-do clients are amazingly calm. In other cases, advisors are able to relate to why children of Depression-era parents are unable to spend on themselves despite advanced age or ample savings.  It is even common for older clients to always want to see their investment accounts rise even twenty years after retirement.  Conversely, individuals who have experienced loss at an early age, including the untimely death of a parent, are sometimes prone to reckless spending and an outward lack of stress based on their inherent belief that "life is short", so why save for tomorrow?
As a financial life planner, it is important to identify possible impediments that can get in the way of a client's success.  In many cases, the causes are easily identifiable and with work, they can be overcome.  If you suspect that you or someone close to you is experiencing stress related to financial matters, an exercise in inner listening may be helpful.  In order to do this, a quiet room without interruptions is all that is needed.  Once you feel calm and can block out the cluttered thoughts of everyday life, ask yourself one simple question: "What is the first memory you have of being insecure or fearful about money?"  Once you are able to hone in on one experience, let the emotions flow and try to remember exactly how you felt.  After you have fully explored your feelings, ask yourself if that experience has affected any other decisions about money that you've made during your life.  If examples begin coming to mind, it might be time to address the issue with a professional who can help you find a way to allow the past to stay in the past. Understanding yourself and your money will often unlock your fears and help you feel more comfortable either saving or spending to accomplish your goals.  After all, life really is short and we all deserve the opportunity to experience the best possible future for ourselves.
Jay Gershman is the Owner and Founder of Retirement Visions LLC, a West Hartford-based financial planning firm that focuses on comprehensive life planning and financial management. For more information, visit www.allset2retire.com. Information and advice are for guidance only and opinions expressed belong solely to the author. Securities offered through Securities Service Network, LLC. Member FINRA/SIPC. Fee-based services are offered through SSN Advisory, Inc., a registered investment advisor.