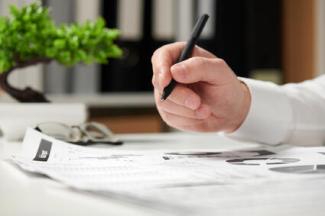 How to Continue Your Life Plan When the Stocks are Down
With the coronavirus putting a halt on our daily lives, it's become a difficult time for everyone. One of the bigger topics of concern is the economy and the complete drop in the market since the virus surfaced. Given the volatility of the stock market, there's always dips and peaks. But there is a level of extreme uncertainty right now, and people are unsure of what to do with their dwindling investments since the market plunged.
It's not uncommon for most people to act out of emotion during times like these, but in order to refrain from making any drastic decisions, it's important to stay level headed. We're going to discuss a few tips for how to continue your life plan when the stocks are down, so when things start to recover, you'll still be on track with your goals and overall plan. 
Keep Perspective
The age-old advice for when stocks are down is to not panic and ride it out. This still holds true now, because the market always bounces back. Keep in mind that investments aren't lost until they're sold, so now is not the time to sell. And it's probably best not to look at your retirement account balance, just leave it alone and don't take anything out. In terms of your life plan, you might want to think about what your goals are and where you are. If you're on track to retire in a few years, you should have a good plan in place already for these kinds of inevitable market fluctuations, and if you don't, now isn't the best time to be moving things around too much. What you can do is reassess and rebalance your risk tolerance. Selling bonds high and buying stocks low can be helpful for when things start to get better, so assess what you have now and think in terms of what will keep you on track with your plan without drastically changing any of your assets. 
Reassess Your Retirement Portfolio
Going off of our last point, now might be a good time to consider how your portfolio is allocated. It's recommended as you near retirement that your portfolio holds more bonds, as they are more steady and less volatile in return than stocks. Depending on how close you are to retirement or any of your life plans, it wouldn't be a bad idea to assess your portfolio and your risk tolerance. Discuss with a life or financial planner on what's best for you right now in terms of staying on track with your plan. 
Figuring Out Your Next Move
Now more than ever, it's important to make financial decisions that are in your long-term best interest. As you consider what to do, keep your life plan in mind and what is being directly influenced right now. There may be certain aspects that aren't affected, and some that you need to reassess. Making decisions based on speculation or emotion is a common reaction in times like these, so don't change anything if you're unsure whether it will hurt you or benefit you in the long run.