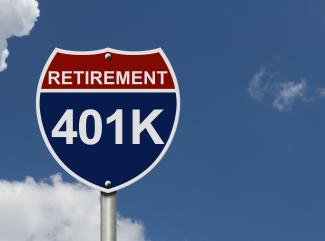 How to Tell If You Have a Good 401(k) Adviso
Having a good 401(k) advisor is a valuable asset to a company and employees as they provide insight and recommendations to maximize the benefits of your retirement plan. For a quick rundown, the following is what a 401(k) advisor can do for your business: 
Consult on 401(k) plan design and handle plan amendments
Act as an investment manager - selecting, monitoring, and optimizing the fund
Research and recommend low-cost fund options and support various investment goals
Provide advice and answer questions about compliance
Help employees select their 401(k) investments
Handle deposits, loans, eligibility tracking, etc, to help cut down on your administrative workload
Provide plan information and documents with online and mobile-friendly access.
This list is just a few key factors of what a good advisor can do for your company, but not what every advisor will do. The following are factors that determine what a good advisor should be doing for you, so In order to determine if you have the right 401(k) advisor, keep reading. 
Fiduciary Standing
An advisor who serves as a fiduciary on your plan is one that you can trust because they are personally liable for it, and hold a legal or ethical relationship of trust. Any fiduciary has the legal responsibility to act in the best interest of the 401(k) plan participants. 3(21) fiduciaries share the liability with the plan sponsor, while 3(38) fiduciaries take complete liability for building and monitoring the fund lineup. 
Having a fiduciary means you'll be getting the highest standard of care, and your best interests are top priority. It also means that they are responsible for making sure that the investment advice they give is complete and accurate, that the analysis is as thorough as possible, and that they strive to trade securities with the best combination of efficient execution and low cost. 
Participant Success Services
Low participation and deferrals rates can lead to failed nondiscrimination testing. And correcting failed testing can be costly and time consuming. An advisor focused on participant experience ensures not only that your plan is being used to the fullest extent, but also that your employees are getting the most out of their benefits. Advisors may also offer financial wellness support, online virtual advisors, 1:1 consulting, and more, all of which help improve the overall experience of using a 401(k).
The Services Your 401(k) Financial Advisor Provides Justify Their Cost
Planning for retirement is about saving after all, so there's not really room in a 401(k) plan for excessive fees or unnecessary costs. That means every cost needs to be fully justified in some way. Advisors who collect a fee for nothing more than a quarterly check-in and the occasional chat are likely not pulling their weight. A 401(k) plan is a serious and lengthy ordeal, you want someone who can support your plan and maximize benefits for the long haul. 
Communication and Involvement
Far too many people will say that the last time they talked to their 401K advisor was when they bought their plans. A good advisor will stay in constant and direct communication with you. They will keep you up to date, offer suggestions and advice, and will take active involvement in the plan's management. A good advisor will be committed to educating you and your employees in order to acquire high levels of participation and maximize the plan's benefit.