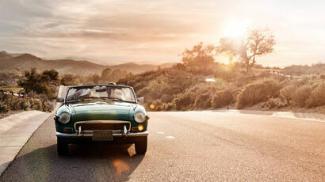 What are the Most Underbudgeted Retirement Expenses?
Retirement is a milestone a lot of people look forward to, but there's a lot of planning that goes into preparing for that prospect. Depending on what you want your retirement lifestyle to look like, you have to determine what you can afford. There are a few expenses that are typically underbudgeted, so keep reading to get a sense of what you might spend, and how to correctly prepare for your retirement.
Medical Expenses
Unfortunately, the cost for healthcare doesn't seem to be decreasing- due to inflation, people retiring sooner and living longer, healthcare expenses can add up to over $100,000. Healthcare is one of the largest retirement expenses, and what you pay will be determined by various factors such as:
How healthy you are
How long you live
Tax rates in retirement
Where and when you retire
It's important to over budget for healthcare. You want to be sure if any of these factors change over time or new expenses arise, you'll be prepared to cover the costs.
Medicare
Medicare is a little more complex and can be difficult to understand, so it's important to research your options when planning for retirement. Unfortunately, the basic Medicare plan doesn't cover out-of-pocket costs such as deductibles and copayments, and specific services such as dental and vision won't be covered either. 
There are four parts to Medicare: A, B, C, and D. Each part covers different things, so remember when choosing Medicare, there are various payments to be made depending on what you want covered.
there are other options to explore when it comes to Medicare, though, especially if you want to keep your costs down. First, you're entitled to a no-cost well visit once a year. Second, consider getting a Medicare Advantage plan, which can cover services like dental, vision and hearing, which traditional Medicare doesn't offer. By shopping around, you may be able to find an Advantage plan that's cheaper than Medicare.  
Long-Term Care
It's become apparent over the years that the cost of assisted living has drastically increased, 67% from 2004 to 2018 to be specific. Long-term care costs, such as nursing homes, assisted living, and in-home care are all dependent on your health and how you want to live your life. So, it's important to understand that long-term care can be a very costly option, and can rack up hefty bills if not properly planned and saved for.
Household Expenses
Depending on where you decide to retire, your household expenses can either increase or decrease. These expenses are often underbudgeted, as what you normally could cover when you had a salary can become more than you can afford if you haven't saved enough.
A lot of people choose to downsize in their retirement. Moving into a smaller house, apartment or condo that is up to date and doesn't require much maintenance can be a good choice. But there are still costs and repairs that could eventually pop up, so saving for household expenses is important when planning your retirement.
Hobbies and Travel
One of the most exciting parts of retirement is having more time to indulge in the things that you enjoy the most. While all the previous expenses we've discussed may not make you too excited for retirement, saving for the finer things can lighten the mood. Lots of retirees like to schedule more hobbies and travel, or pick up something they didn't have time for before retirement. So, as you're daydreaming about all the exciting things you can do in retirement, remember to save up to make your dreams a reality.  
Planning for the expenses that come with retirement may seem a bit overwhelming, but when your time comes, you'll be happy you started early.