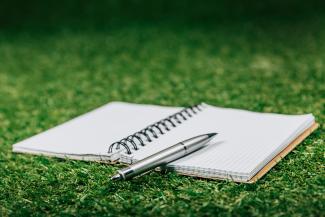 Everyone has their own dream, whether that entails what you want to accomplish for the day, the year, or a more extensive life plan. Whatever it may be, what matters is that it's yours to bring to fruition. Life planning involves merging your beliefs about money and your goals into a long-term plan, providing steps to follow towards achieving your dream.
A "life plan" may sound a bit ominous, and depending on your goals and where you are in life, it can be. But a life planner can help ease the process to help you feel confident in your future.

Sometimes goals change over time, maybe it was something you thought was important at one time, but now it's not so relevant. A life plan isn't just about monetary goals either, focus on things that are going to be meaningful and bring happiness to your life. If you're thinking about getting together a life plan, here are a few things to consider:
What is going on in your life right now? – Don't overthink it, consider your career, relationships, health, or anything else important in your life at this time.
What is most important to you in life? – Think about what brings you joy every day. Family, work, activities or tangible things are all worth considering.
What do you want to change? – Think of some obstacles in your life that maybe aren't bringing you joy, such as certain choices, behaviors or people that are causing you stress.
Where do you want to be in life? – What are some goals you want to work towards, are there things you want to accomplish, and what needs to happen to get there.
How Is Life Planning Going to Make a Difference for You? 
It's okay to not have a set plan or goals. There are a lot of ideas of what a fulfilling life looks like, life planning is distinguishing what makes you happy in life from all the other perspectives or influences to help you shape your goals. Maybe you want to change your career, travel more, make a move from urban to rural or vice versa. Life planning helps lay out how to get there, so you don't get overwhelmed in trying to accomplish your goals.
It can be difficult to envision your life playing out how you want if it's not going the way you want right now. You might have some financial obstacles that are keeping you from moving forward, but it's important to remember that things can and do change. We have to remember not to let the financial limitations of life get in the way, and not to let that set us back from achieving what we want. Sometimes it's the little things that bring us the most joy, and a life plan is to help you remember what those things are.
Goals are meant to be achieved, even though we often let them slip away. The process to achieving our goals can be frustrating. Life moves so fast sometimes that we forget where we're going. Life planning helps you focus on the good, and getting rid of what is limiting you.  A life planner is there to help keep you on track, and remind you the path you are taking is to get to an end goal.
Having a sense of purpose can make your life better. Knowing that there is something to get you out of bed in the morning and achieve can make a huge difference in your overall attitude and perspective on life. When you have goals and start putting them into action, that is when you transition to living life purposefully.
What is a Registered Life Planner®?
Simply put, Registered Life Planners® are graduates of the Kinder Institute RLP® training program. Registered Life Planners® help their clients to discover and verbalize their most critical goals in life; from there, they work with clients to help them set up the financial conditions necessary to live the life of their dreams.
Retirement Visions
We utilize Life Planning as the integration of Financial Planning and incorporating non-traditional methods to encourage clients to experience their dream life.
 
Contact us to learn more!